" Iron sharpeneth iron; so a man sharpeneth the countenance of his friend."
Chidrens's ministry
This ministry involves impacting the lives of children for a personal, vital, and growing relationship with Christ. It involves setting them on the path of everlasting life from a tender age. Our foundational scriptures are Gal 4: 19; Prov 22:6 and Matt 19: 14 – But Jesus said, Suffer little children, and forbid them not, to come unto me: for of such is the kingdom of heaven.
We have a vision to see Christ formed in the lives of the Children by helping the children to grow in faith through the knowledge of God's love and to become like Jesus in every way. Our main goal is to re-enforce Biblical value systems in the lives of children. Realizing that every child needs love, acceptance and recognition, to also make Jesus House Children's Ministry a place where these feelings can be experienced.
Youth ministry
The Youth group consist of teenagers and young adults. The age range is from 12-19 years old. The focus of the youth church is to raise young people who will know God from early years, make Him known to others and impact their generation for God.
We believe that young people can turn this nation to God and preserve the future of the world.As part of their evangelistic mission, a subset of the youth church formed The New Army (TNA), marching for Christ and his church dressed military regalia at different occassions.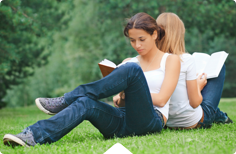 The A Team
The A Team consist of our young adult and singles who are focussed on networking, sharing knowledge and life experienes as they prepare for the next phase of their life. They organise breakfast meetings, monthly fellowship and hangout, trips and other fun activities.
Kings Daughters
Our passion is to encourage, enable and equip women to participate fully in the life of the Church and in society. We aim to promote unity amongst ourselves and those we impact with the love and spirit of God. It is our desire to have deeper fellowship with God and grow in our spiritual walk with the Lord our God as we faithfully serve Him and our community.
Kings daughters encourage its members to live a life that mirror Christ, by prayer, study the words, strengthening of relationships, sharing of experiences, and building up of one another in faith.
Our vision is
To foster growth by the challenge of vision and stewardship, by enriching commitment, by receiving the insights of others, and by offering information and resources.
To equip women for mission, by deepening understanding, by recognising and linking gifts and needs.
To operate in a manner that is flexible, vibrant, transparent, creative and participative.
To believe in unity rather than uniformity at all times.
King's Men
The King's Men Fellowship has the following 'Goals:
Support the mission of the RCCG, by praying for leaders and actively participating in the building and expansion of the church.
Encourage one another to lead an exemplary lives, living the word and teachings of Jesus Christ, challenging & influencing our environment through a lifestyle that proclaims our Lord Jesus Christ.
Encourage our members to take lead in building Christ-centred marriages and families as admonished by the Scriptures and in accordance with the traditions and beliefs of the RCCG.
Encourage each fellow men to build good relationships in accordance with the commandments of Christ.
Strive daily, through the help of the Holy Spirit, to lead the spirit-filled lives of our Christian faith and to be men of integrity.
Witness the Christian life and tell others.